1692 French Lavendar Chocolate Mix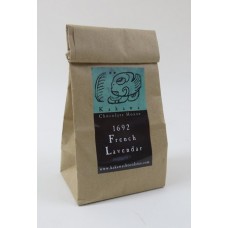 Product Code:
1372
Availability:
In Stock
Price: $18.00

These chocolate granules are representative of the historic drinking chocolate at the French court of Versailles between the 1670s and the late 1700s. Chocolate was introduced into France sometime by the mid 1600s through influence of the religious orders, physicians and the Spanish and Italian courts. Chocolate was consumed by the elite, the nobility, the aristocrats, and the clergy. It was initially consumed as a medicine yet soon it became a drink regularly served at public functions, especially among aristocratic women.
Write a review
Your Name:
Your Review:
Note: HTML is not translated!
Rating:
Bad
Good
Enter the code in the box below: