Roadside Geology of Nebraska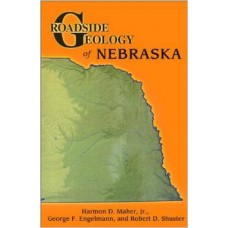 Product Code:
2699
Availability:
In Stock
Price: $20.00

Nebraska's geology is as exciting as the Cornhuskers. The state hosts boiling riverbeds, puzzling fossil beds, and sandstone toadstools, not to mention a now dormant sea of sand that once moved fast enough to dam rivers; and these Sand Hills could be on the march again as the global climate warms. Changing climate influenced much of Nebraska's geology, from the waxing and waning of continental glaciers to the extinction of some of Nebraska's former inhabitants. You'll discover badlands, braided rivers, fossil rhinos entombed in volcanic ash, and the largest dune field in the Western Hemisphere.
Write a review
Your Name:
Your Review:
Note: HTML is not translated!
Rating:
Bad
Good
Enter the code in the box below: