Modern Mexican Chocolate Mix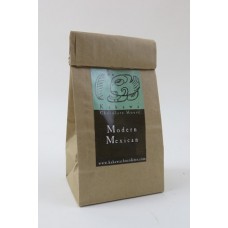 Product Code:
4501
Availability:
In Stock
Price: $18.00

Mexican drinking chocolate has evolved over the centuries. The colonial Spaniards introduced many substitutions in drinking chocolate. By the mid 17th century, many Mexicans drank their hot chocolate sweeter, using a decreased amount of real chocolate with the addition of only a few spices such as vanilla, cinnamon, roses, almonds and orange blossoms. Currently, Mexican chocolate typically includes canela cinnamon, almonds, and large amounts of either piloncillo or white sugar. Although the colonial Spanish did not use milk in their drinking chocolate, by the 18th century the use of milk in chocolate was widespread.
Write a review
Your Name:
Your Review:
Note: HTML is not translated!
Rating:
Bad
Good
Enter the code in the box below: